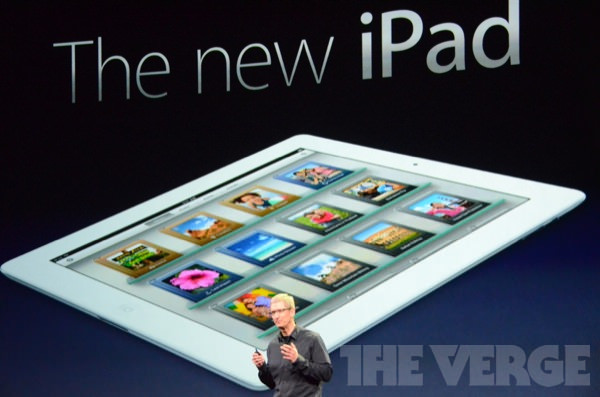 Unter dem Motto "We have something you really have to see. And touch." wird Apple heute um 19 Uhr in San Francisco die dritte Generation seines iPads vorstellen.
Wir werden diesen Artikel wärend des Events laufend erweitern und euch über die Ereignisse informieren.
Die aktuellen Gerüchte sind wie immer vielfältig, lassen sich jedoch auf Retina-Display, Siri-Unterstützung, Dual-Core, LTE und mehr RAM zusammenfassen. Was genau das neue iPad haben wird erfahren wir in Kürze.
Es ist ebenfalls sehr wahrscheinlich, dass Apple neben iOS 5.1 auch eine neue Version seiner Set-Top-Box "Apple TV" vorstellen wird.
Diese Gerüchte haben sich nahezu 1:1 bewahrheitet: Das neue iPad verfügt über Retina Display, A5X Chip, 5-Megapixel iSight Kamera und LTE. Der neue Apple TV hat eine neue Bedienoberfläche und Full-HD (1080p) Unterstützung erhalten. iOS 5.1 steht ab sofort zum Download bereit.